Keynote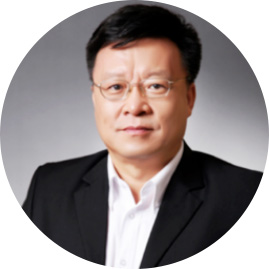 Academician Wen Gao
AVS3 -- A New Generation of Video Coding Standard for Super High Vision and VR/AR
Abstract:
4K video format is becoming a majority in TV device market, and 8K video format is in coming, by two major driving forces from industries. The first is the flat panel industry which makes the panel resolution higher and higher, and the second is the video broadcasting industry which makes content more and more rich, like super high vision, HDR, VR and AR. Whatever when content becomes rich, it result a sharp increase in data. So, a more efficient video coding standard will be the key in this case. Actually video coding standards have play the key role in TV industry in last three decades, such as MPEG1/2 created digital TV industry from 1993, MPEG4 AVC/H.264 and AVS+ supported HDTV industry from 2003, HEVC/H.265 and AVS2 supported 4KUHD TV from 2016. Now, 8KUHD is coming, which supposes to support VR/AR, with 4-10 times data size compared to last generation. Therefore a new generation of video coding standard is expected to be created for this new demand.
AVS3 is the third generation video coding standard developed by China Audio and Video Coding Standard Workgroup (AVS), which targets to the emerging 8KUHD and VR/AR applications. And the first phase of AVS3 was released in March 2019. Compared to the previous AVS2 and HEVC/H.265 standards, AVS3 can achieve about 30% bitrate saving. Recently, Hisilicon announced the world first AVS3 8K video decoder chip at IBC2019, which supports 8K and 120P(fps) real time decoding. That indicates the opening of a new era of 8K and immersive video experience. This talk will give a brief introduction to the AVS3 standard, including the development process, key techniques, and the applications. This talk will report the recent developments of video coding standard, specifically on new algorithms of coding tools, VR/AR, and deep learning.
Bio
Wen Gao now is a Boya Chair Professor at Peking university. He also serves as the president of China Computer Federation (CCF) from 2016.
He received his Ph.D. degree in electronics engineering from the University of Tokyo in 1991. He joined with Harbin Institute of Technology from 1991 to 1995, and Institute of Computing Technology (ICT), Chinese Academy of Sciences (CAS) from 1996 to 2005. He joined the Peking University in 2006.
Prof. Gao works in the areas of multimedia and computer vision, topics including video coding, video analysis, multimedia retrieval, face recognition, multimodal interfaces, and virtual reality. His most cited contributions are model-based video coding and face recognition. He published seven books, over 220 papers in refereed journals, and over 600 papers in selected international conferences. He is a fellow of IEEE, a fellow of ACM, and a member of Chinese Academy of Engineering.
---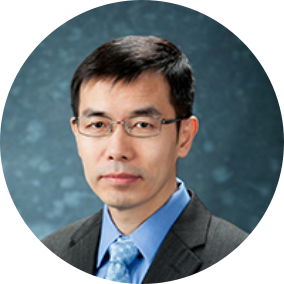 Prof. Xiaoou Tang
AI + AR: Magic in the AIR
Abstract:
With the rapid development of hardware and software technologies, Augmented Reality (AR) is maturing and getting more involved in a variety of aspects in people's lives and work. Essential goal of AR is to fuse the digital elements into real world in a seamless way, and to make this happen, understanding then structuralizing the physical world becomes the prerequisites task. Today's AI technology make it possible for us to accurately comprehend the real world. With the combination of AI and AR, brand-new perceptual enriched experience will be created.
In this talk, we take an ordinary working day of SenseTime employee as an example, to showcase how AI+AR is changing the way we live and work, from daily morning makeups, to human-morphic digital receptionist; from AR enabled route navigation, to multi-player interactive gaming experiences.
AI is enlarging the boundary of AR application scenarios, while laying solid cornerstones to the further commercialization of AR.
Bio:
Prof. Tang Xiao'ou is the founder of SenseTime, a leading artificial intelligence (AI) company focused on computer vision and deep learning. Prof. Tang is also a professor at the Department of Information Engineering at the Chinese University of Hong Kong, the Associate Director of the Shenzhen Institute of Advanced Technology of the Chinese Academy of Science.

Professor Tang is an IEEE fellow, a general chair of the ICCV in 2019 and the Editor-in-Chief of the International Journal of Computer Vision (IJCV), one of the two leading journals on computer vision. Professor Tang received the Best Paper Award at the IEEE Conference on Computer Vision and Pattern Recognition (CVPR) in 2009 and the Outstanding Student Paper Award at the AAAI in 2015. From 2005 to 2008, Prof. Tang was Director of Visual Computing at Microsoft Research Asia.
Professor Tang received a Ph.D. degree from the Massachusetts Institute of Technology in 1996. He holds an M.S. degree from the University of Rochester and a B.S. degree from the University of Science and Technology of China.
---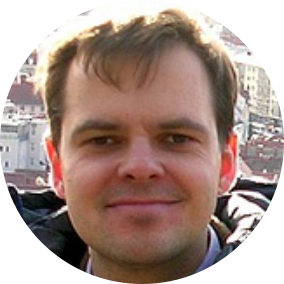 Dr.techn. Dieter Schmalstieg
A research agenda for situated visualization
What could be the killer application for augmented reality? On the one hand, tech giants such as Microsoft and Apple, make huge investments into augmented reality technology. On the other hand, there are very few commercial success stories about augmented reality application beyond Pokemon Go. What are we missing? This talk will investigate the potential of situated visualization as a new use case for augmented reality technology. Visualization is now an established field and distinct from its enabling technology, computer graphics. It deals with the problem of helping the user in understanding vast and complex data, building on findings from perception and cognition to achieve its goals. However, visualization has largely been confined to desktop computing and not really entered the realm of mobile computing. With augmented reality, we can situate visualizations in a real-world context. This talk will describe some initial explorations into situated visualization and attempt to define a research agenda for this important new direction.
Bio
Dieter Schmalstieg is full professor and head of the Institute of Computer Graphics and Vision at Graz University of Technology, Austria. His current research interests are augmented reality, virtual reality, computer graphics, visualization and human-computer interaction. He received Dipl.-Ing. (1993), Dr. techn. (1997) and Habilitation (2001) degrees from Vienna University of Technology. He is author and co-author of over 300 peer-reviewed scientific publications with over 17,000 citations, with over twenty best paper awards and nominations. His organizational roles include associate editor in chief of IEEE Transactions on Visualization and Computer Graphics, associate editor of Frontiers in Robotics and AI, member of the steering committee of the IEEE International Symposium on Mixed and Augmented Reality, chair of the EUROGRAPHICS working group on Virtual Environments (1999-2010), key researcher of the K-Plus Competence Center for Virtual Reality and Visualization in Vienna and key researcher of the Know-Center in Graz. In 2002, he received the START career award presented by the Austrian Science Fund. In 2012, he received the IEEE Virtual Reality technical achievement award for seminal contributions to the field of Augmented Reality. He was elected as a senior member of IEEE, as a member of the Austrian Academy of Sciences and as a member of the Academia Europaea. In 2008, he founded the Christian Doppler Laboratory for Handheld Augmented Reality.