Olympic Village night
The dinner will be held at the Bird's Nest Seafood Buffet Restaurant from 7pm to 9pm on Wednesday, October 16. The restaurant is located on the 3rd floor of the Bird's Nest Cultural Center, 1 National Stadium South Road. The restaurant has a panoramic view of the interior of the Bird's Nest and a light show at night. The restaurant has a wide variety of ingredients, and the chef will cook the food on the interactive food court, and guests can also enjoy the sight and taste.During the meal, you can also see Chinese traditional art - Sichuan opera face change.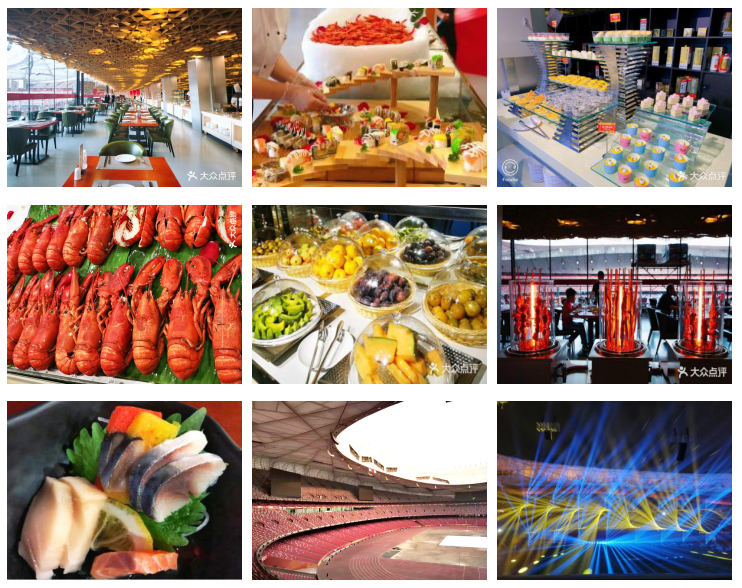 About Bird's Nest (National Stadium)
The Bird's Nest is officially called National Stadium. It is located on the northern part of Beijing. In 2008 it hosted the Beijing Olympics. Due to its magnificent architecture and the international competitions that are regularly hosted there, it has become a famous landmark in recent years. The exterior of the Bird's Nest is made up of intersecting steel sections that look like branches forming a huge nest. The unique shape of the stadium is truly stunning. The Olympic cauldron, shaped like a torch and originally mounted on top of the Bird's Nest, has been moved to the Torch Square northeast of the stadium. It is still visible from the outside of the stadium. Nearly 100,000 spectator seats fill the interior of the Bird's Nest. Their bright red color is magnificent.